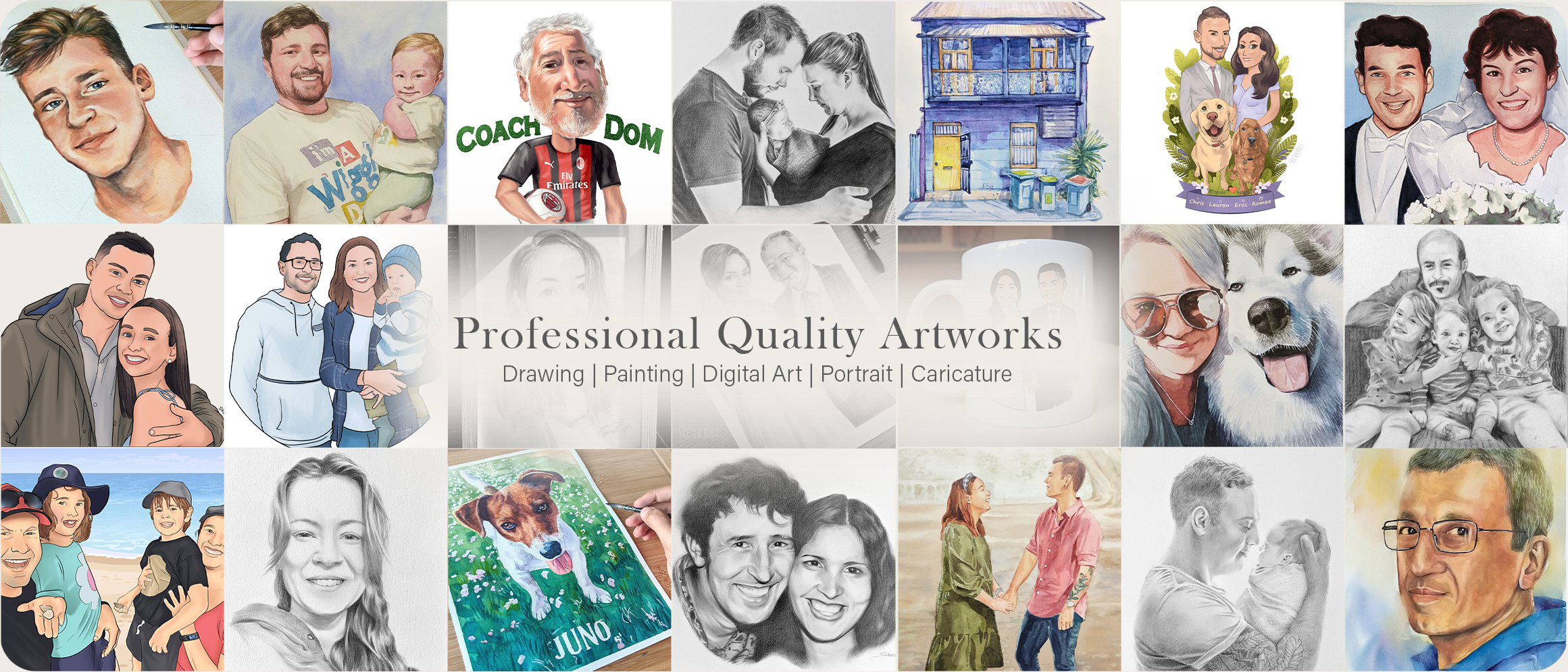 Just had a portrait drawing done by Ayush excellent work one of the nicest and talented person I have met done everything the way I wanted he really knows how to show the realistic image of a person or persons on a drawing he is worth every cent if you ever need a great drawing done for any occasion Ayush is definitely the man to do it very highly recommend him for the job can't thank him enough thanks again for your effort great job
Jennifer Matchado
2021-05-20
I'm so incredibly happy with my portrait drawing. You are so talented & it is everything I imagined & more. Your service was impeccable, thankyou!!!!
Easy to work with. Very talented and humble. He's an innovative designer who creates superb artworks.
Ashna Bashambhu
2019-07-02
extremely affordable and beautiful work!!!
maria cecilia gomez
2019-06-28
The best artist ever.
Good knowledge about the techniques that goes into understanding the art and sketching. Young skilful artist at a worthy pricing. I would surely recommend Ayush if you are looking for new creative ideas.
Frequently Asked Questions
Please allow at-least a week time for me to draw or paint the artwork. If you are in a rush and require artwork urgently, please contact me.
On an average, urgent orders can take between 2 to 4 days and other non urgent artworks can take about a week or two to prepare. Please note that there are many factors that contributs to the timeframe, this can be the artwork size, number of people, complexity of the artwork etc.
What are the available sizes ?
A5, A4, A3, A2, A1, and A0 are the currently available sizes, however, I can also do a custom size upon request. Please contact me for more info.
You can send me the photos on my email support.sketchbolt.com or Upload Here
Can you draw from multiple photos ?
I can draw from multiple photos but I would suggest contacting me before placing an order.
Express Delivery and International Shipping ?
Standard Delivery is free for both but you might have to pay extra for express shipping or if you select framing option.
Framing & Gift Wrapping ?
Framing is available for A5, A4 and A3 size artworks.
Most handmade artworks are gift weapped but you can add a personalised msg if you like.
I want something different !!
If you couldnt find the artwork style you were looking for, You can contact me and ill create one for you.